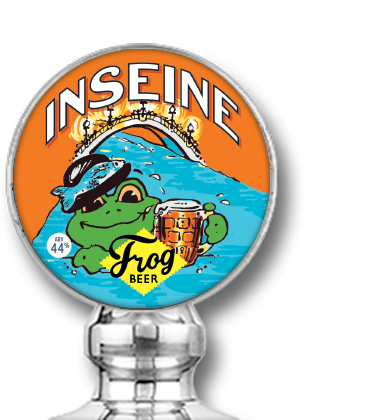 Best Bitter

INSEINE

GOLD MEDAL, France (Bitters 4-5%) at the World Beer Awards, 2015.




A classic, clean, hoppy Best Bitter in the traditional English style, you won't find another pint like this in France! Inseine was the first beer ever brewed in FrogPubs and has been going strong as long as we have. Styrian Goldings hops balance aroma and bitterness, making for a light yet flavoursome ale with all the nuttiness and warm caramel shades and scents of a Vienna/Cara malt blend. Served cool with a creamy, tight head, this distinctive brew is a pleasure to drink any time.

'Bord'Ale' in Bordeaux.'Aeropost'Ale' in Toulouse.
ABV 4,4%
Lager,
Wheat,
Caramünich
Bobek
IBU 20,2 / EBC 18,8
6x33cl Bottles
Buy online