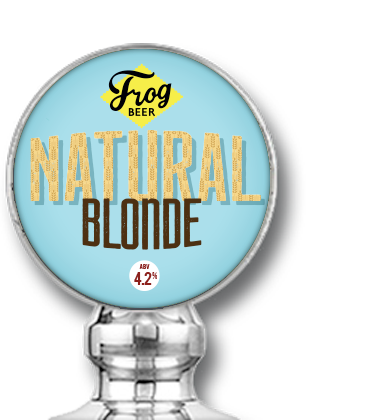 Continental Blond Ale

NATURAL BLONDE

SILVER MEDAL, France (Belgian Blondes) at the 2015 'World Beer Awards'!
GOLD RIBBON, Mondiale Selection, 2015




Our house favourite, Natural Blonde is a cold, fizzy and refreshing continental blond beer. The MILD notes of the Lager malt make our Natural Blonde a classic crowd-pleaser. The delicious dryness of the German Hallertau hop boiled up with a bouncy and bitter Czech Saaz finish off a loveable beer for every occasion. Matured for over a month in our cellars, your Natural Blonde will be served fresh, unpasteurized and frothing with crisp goodness.
ABV 4,2%
Lager,
Cara-20
Saaz,
Hersbrucker
IBU 14,5 / EBC 5,9
6x33cl Bottles
Buy online