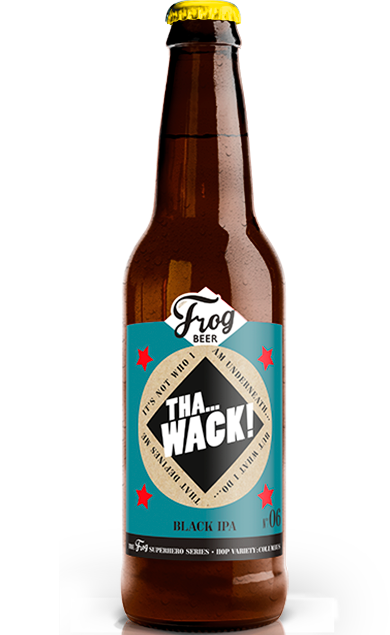 Black IPA

THAWACK!

WORLDS BEST BLACK IPA !!! At The 2015 World Beer Awards.


GOLD MEDAL, at the 2014 Brussels Beer Challenge.




GOLD MEDAL at the 2016 International Concours of Lyon 2016.




Deep, dark and complex, the mysteries of the Columbus hop unravel in this glass of earthy black IPA. At once bitter and aromatic, offering hints of spice, sourness, herbal freshness and subtle roasted whispers of coffee and chocolate. A beer for the end of time is the last in the Superheroes series, number 6 and as strong as it is powerful at 5.5%.
ABV 5,5%
Lager,
Cara-20,
Caramünich,
Carafa,
Roasted Barley,
Wheat
Columbus,
Cascade,
Magnum,
Perle
IBU 50 / EBC 92
6x33cl Bottles
Buy online