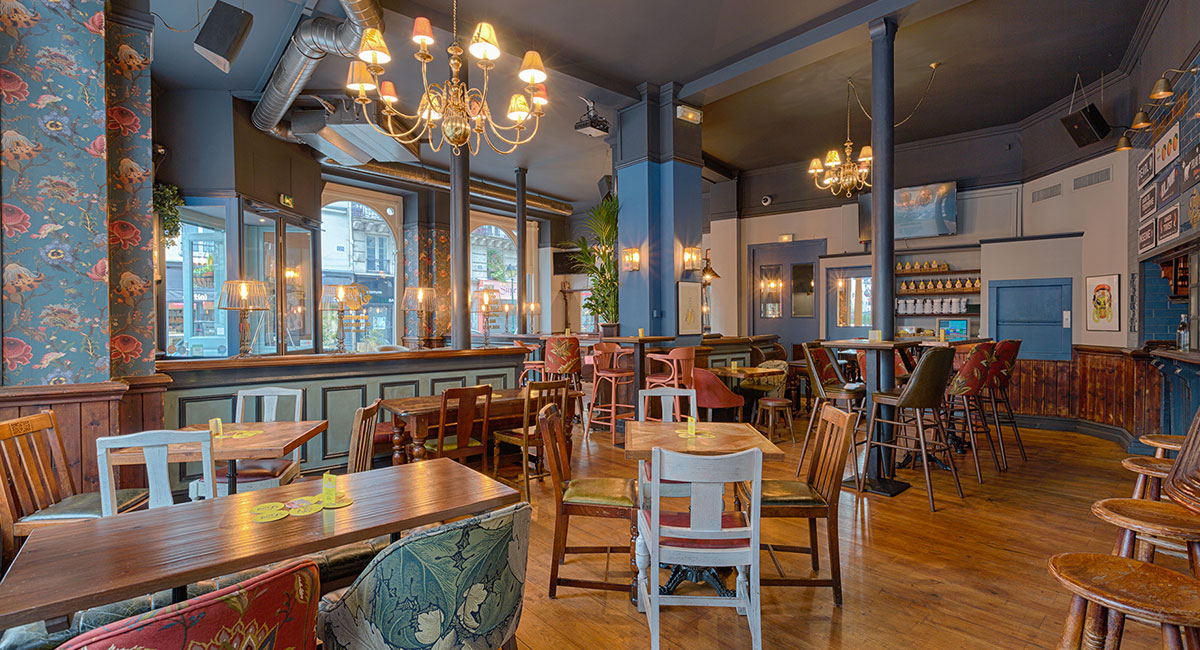 The Frog & Rosbif is our first ever brewpub. We started serving our first artisanal beers here to happy customers 25 years ago, and we've never stopped.
It's also a popular and famous live sports venue, just around the corner from the rue Montorgueil, the oldest market street in Paris. 
The Frog & Rosbif
116 rue St Denis
PARIS 75002
-M- ÉTIENNE MARCEL
Manager :
German Brayer
Contact email
Opening times:
Mon. to Wed. 8h - 1h
Thu. to Fri. 8h - 2h
Sat. 9h - 2h
Sun. 9h - 1h
Kitchen open every day, 12pm to 23pm
Breakfast Service:
Mon. to Fri. 8am-12pm
Sat. & Sun. 9am-12pm
Brunch Service:
Sat. & Sun. (+ Bank Holidays)
12pm - 3:30pm
We serve food till 1am Friday & Saturday, until 12am Thursday., and until 11pm the rest of the week.
01.42.36.34.73
Amenities