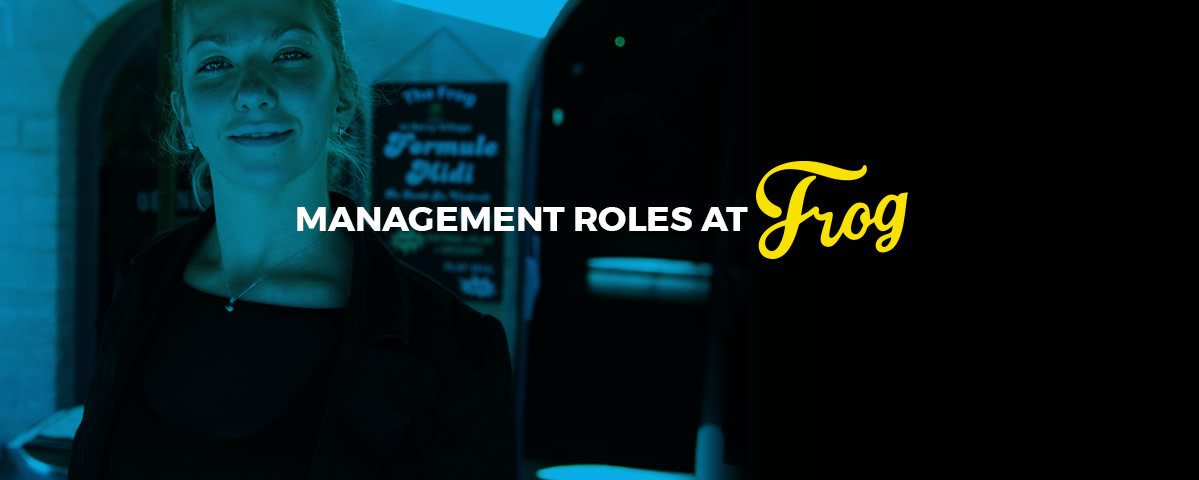 Discover how successful you can be
At Frog We can offer you a personalised induction based on your current skills and knowledge, then set you some tailored goals within a Frog development programme. This will help you progress to the next level, and beyond.
What makes working
at Frog different?
Generous salary
& incentives
Continuous
& structured training
Our motto:
we care!
A lively and fast-moving
environment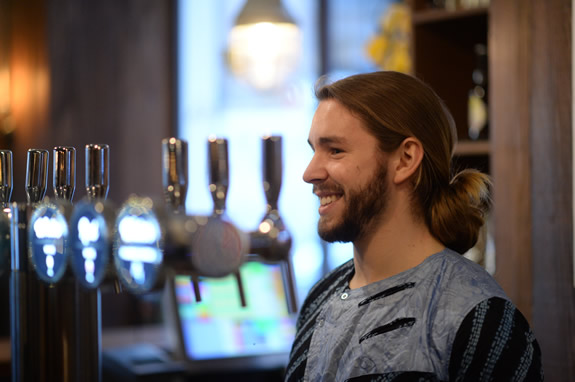 Shift manager
If you're up for a challenging and energetic management role, then look no further!
Our shift managers are our ringmasters: making sure that every guest has a brilliant time, as we serve them consistently-great products with memorable enthusiasm, whilst at the same time driving sales, overseeing training, and finding solutions on the spot to any problems that occur. A big, big smile, and a pair of comfortable shoes are a must!!
You'll be communicating in both English and French as you lead and manage a young international team who will need frequent, direct, and fair feedback to help them deliver sales and excellent service. We'll provide you with lots of different training programmes, across all sorts of technical and managerial subjects, and at all times you'll have a personal development plan to guide you.
This is a full-time, permanent position paid according to a combination of individual training, development performance and sales results, and you expect to earn between 24k€ & 31k€ per year.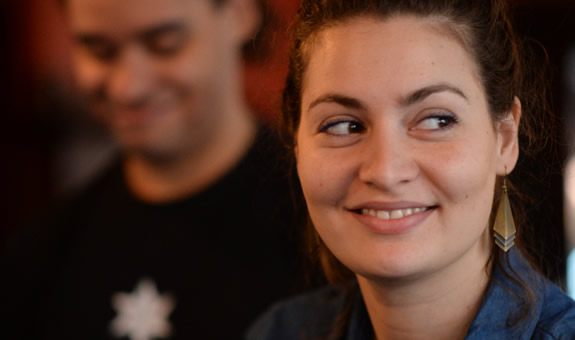 Pub manager
Fancy managing a multi-million-euro business to consistently deliver great Customer Service standards, logistical rigour, staff development and engagement, and of course profit contribution? If you're super-ambitious and passionate about meeting your objectives, then this is exactly what you'll be doing at the Frog!
You'll be organising and inspiring a young international team who will need frequent, direct, and fair feedback to help them deliver excellent service. The ability to communicate effectively in both English and French is a must. Previous experience in achieving budgeted sales, margins and staff costs is essential in this role. Most importantly, you'll need to exemplify the "We Care!" values of honesty, rigour, enthusiasm, empathy, so that you set a standard of behaviour that your team can follow.
This is a full-time, permanent position offering a performance-based salary of between 35K€ & 75K€ per year.
"Working at the Frog has been both challenging and fulfilling.
I started pulling pints in 2007, The Frog soon taught me how to cook, brew, manage a kitchen, manage busy shifts, and I'm currently managing
a great FrogPubs in the centre of Bordeaux"
ROMAIN DALENCON – Pub Manager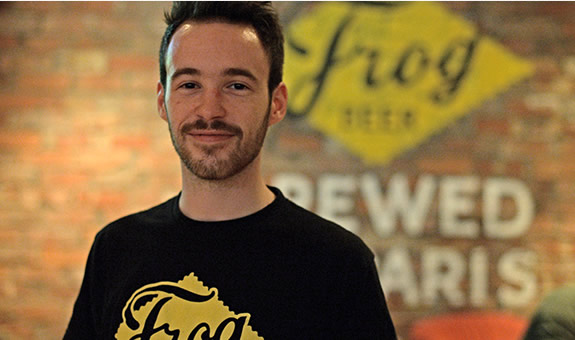 Multi-unit manager
No matter how great a pub manager you were, managing at this level requires a new set of skills and more sophisticated thinking. You'll be responsible for up to six sites: profit, service standards, training, and of course developing & coaching the pub managers. You'll need to look at the big picture every day and not get tied up in the detail. You'll be able to set and follow annual plans, and guide your teams through to successfully achieving them. You'll be able to ensure both compliance and engagement, and you'll understand the difference between managing your "to do" list and being managed by your inbox.
This is a full-time, permanent position offering a highly competitive salary