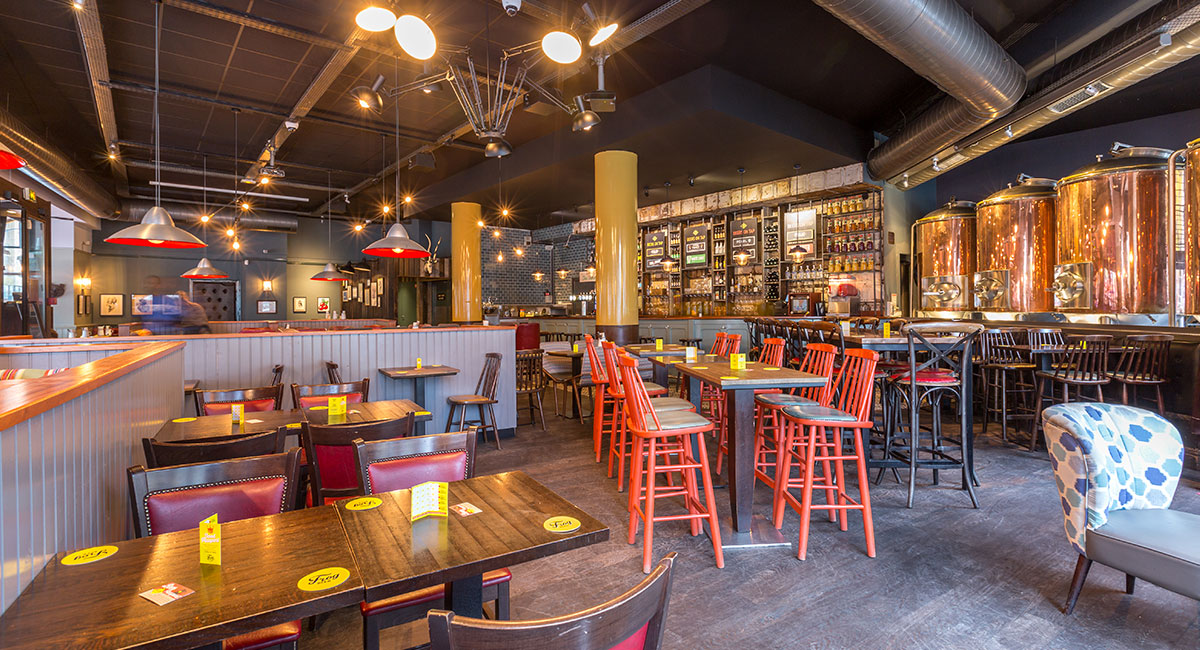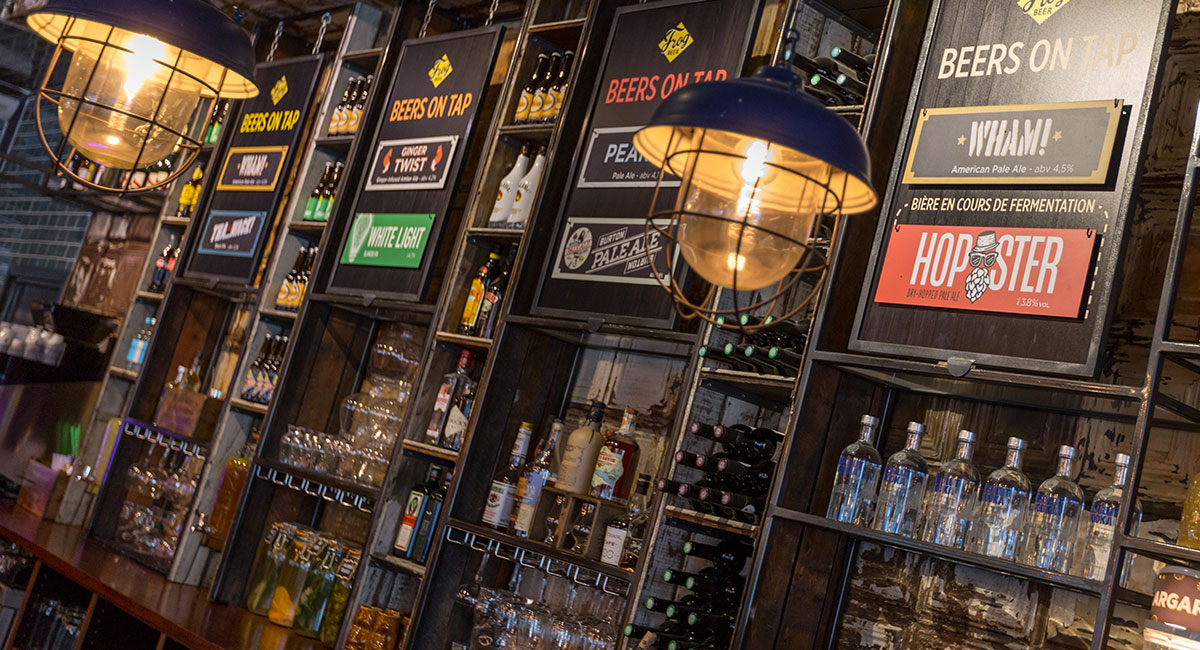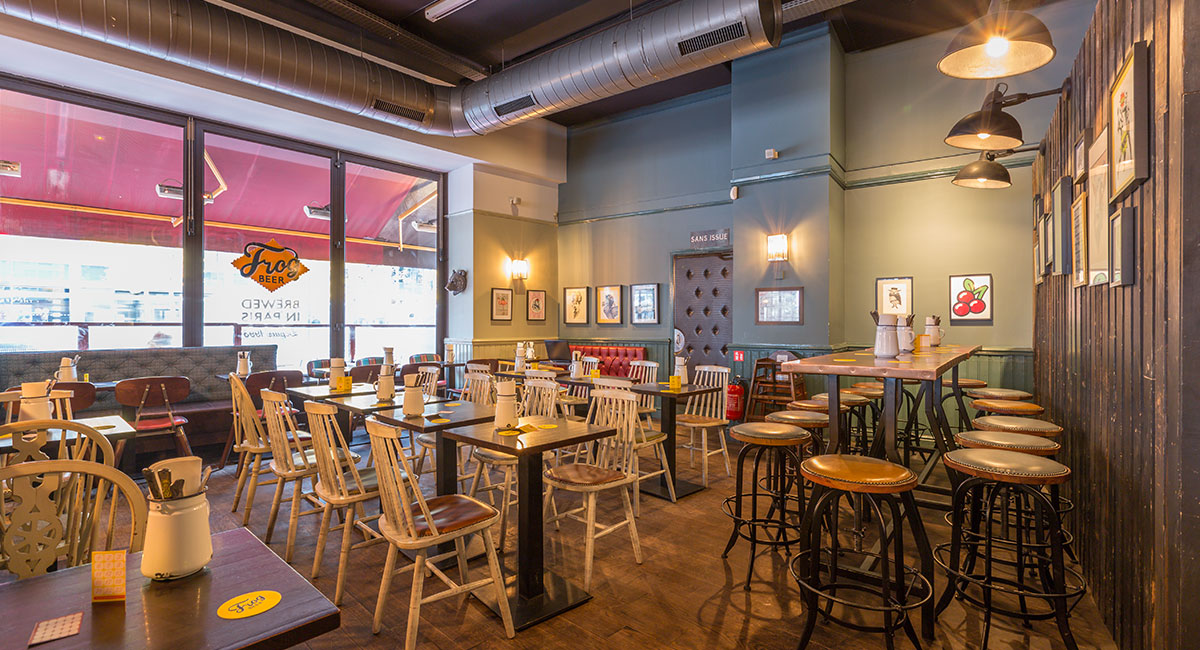 is situated near the National Library itself.
The Frog & British Library draws together the best of two worlds: part 'brasserie classique' (two large terraces, an excellent lunch menu, stylish design) and part pub (range of microbrewed beers, leather sofas, giant screen and excellent music).
Come for lunch, or for a few jugs of our cold beer, and watch the live sport.
The Frog & British Library
114 avenue de France
PARIS 75013
-M- BIBLIOTHÈQUE FRANÇOIS MITTERAND
Manager :
Thierry BIROTA-MONCET
Contact email
Opening times:
Mon. to Wed. 8h - 1h
Thu. & Fri. 8h - 2h
Sat. 8h - 2h
Sun. 8h - 1h
Breakfast service:
Every day, 8h to 11h30
Brunch service:
Sat. & Sun. (+ Bank Holidays)
11h30 - 15h30
We serve food till mignight Fri. & Sat & till 23h Sun. to Thurs.
01.45.84.34.26.
Amenities