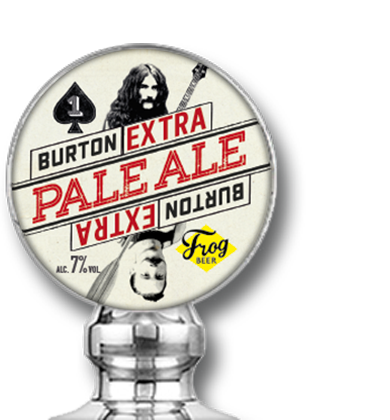 Pale Ale

Burton Extra

An EXTRA strong version of our Burton Pale Ale, which uses a water treatment method that dates back to the 18th century to mimic the sulphate rich waters of Burton Upon Trent in England to emphasise the hops and recreate a classic British Beer.

Burton Extra uses EXTRA malt for a higher ABV and richer body, balanced against EXTRA hops for a crisp refreshing bitterness at the end of every sip.
7%
PALE ALE
CARA LIGHT
MEDIUM CRYSTAL
FUGGLES
EAST KENT GOLDINGS
EBC 28
IBU 42
Available on tap from 21st April in limited edition in all FrogPubs.