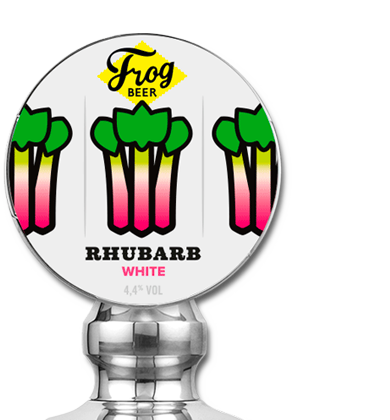 WHITE

RHUBARB WHITE

Rhubarb White is the first of our Fruit Series. Combining the sweetness, texture and body of a wheat beer with the gentle acidic kick of rhubarb.

GOLD MEDAL - DESIGN & PACKAGING AWARD, International Beer Challenge 2018
4.4%
Lager
Wheat
cara light
medium crystal
Oat
Cluster
Cascade
Bramling Cross
Target
EBC 14
IBU 19
ON DRAFT.
CHECK THE 'ON TAP' LIST FOR AVAILABILITY IN YOUR FAVOURITE FROGPUB.