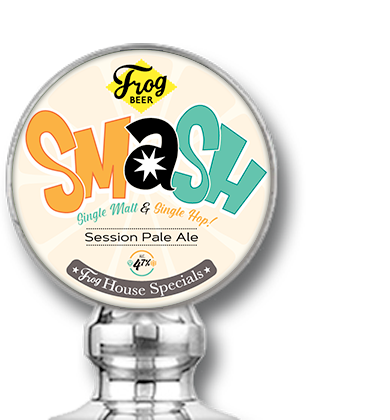 SESSION PALE ALE

SMASH!

The Frog & Princess FROG HOUSE SPECIAL!
A light and easy-drinking Session Pale Ale with a zesty mandarina aroma the comes from the hop Mandarina Bavaria.
A nice, clean finish with a moderate bitterness for an extra refreshment effect. Overall, an easy-going light Pale Ale perfect for spring chill out!
4.5%
Pale Ale
Mandarina Bavaria
EBC 8
IBU 20
NO LONGER ON TAP