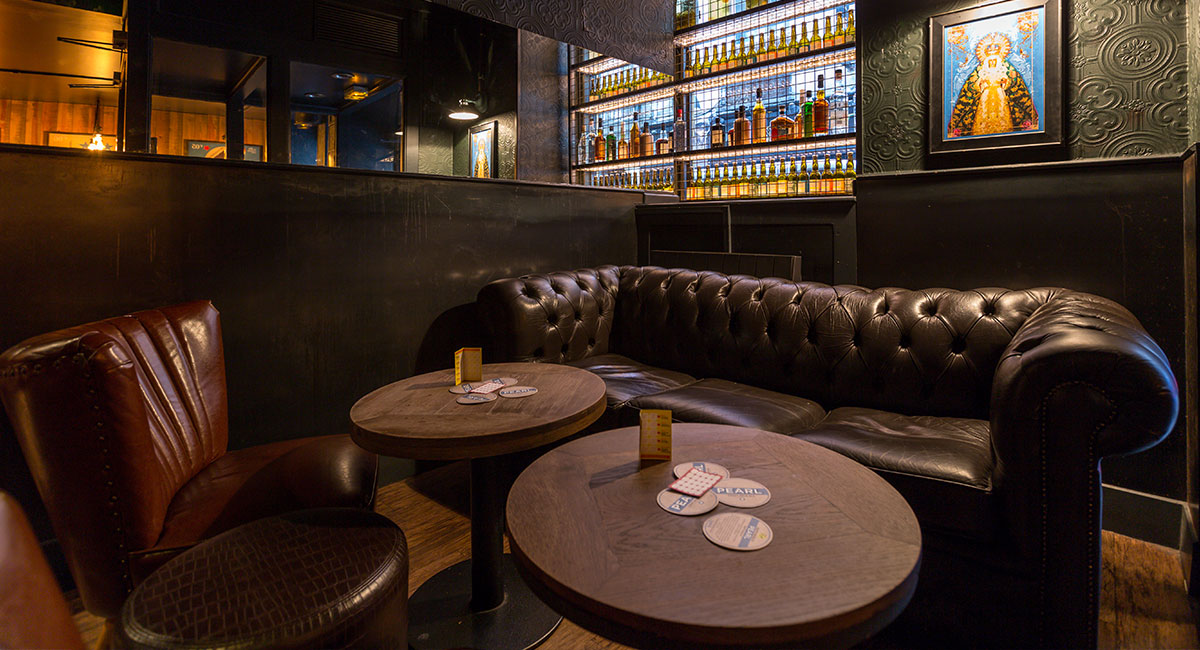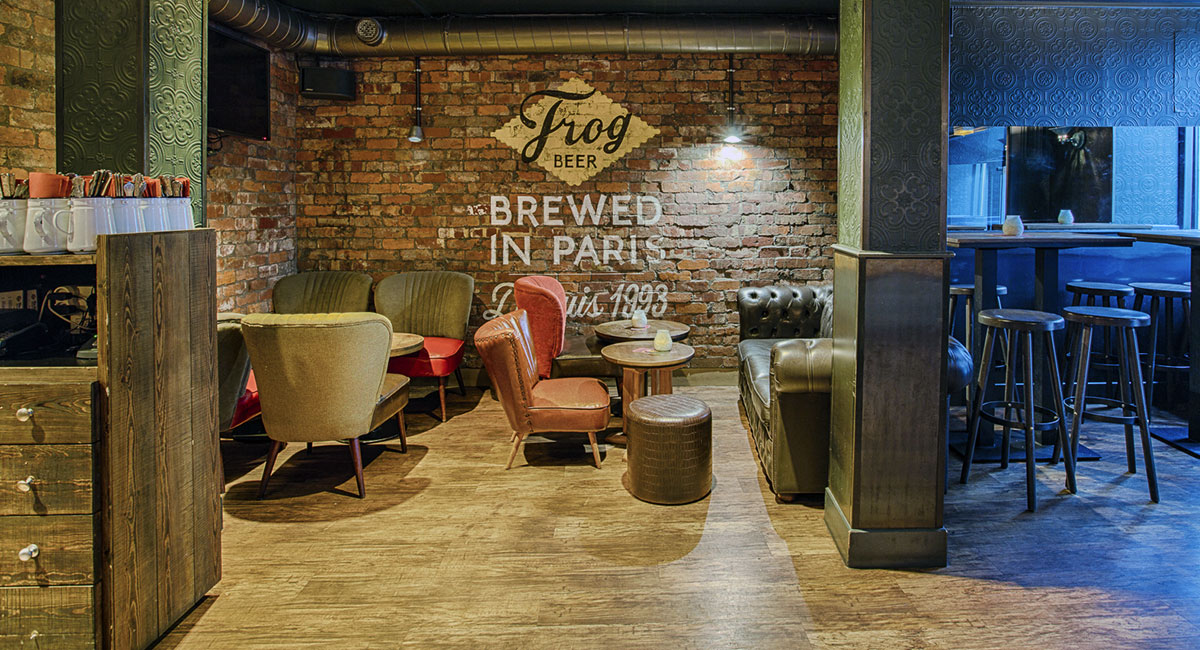 is situated in a beautiful part of Paris called Saint Germain-des-prés. It is a cool, trendy bar with a professional & hip young anglophile clientele.
International student nights burst at the seams and throughout the week all major football, rugby and NFL games are shown. If you are visiting Paris for the weekend, it is certainly worth taking The Frog & Princess in, and if you are an expat living in Paris it is a great place, located on the left bank, to make your regular haunt.
The Frog & Princess
9 rue Princesse
PARIS 75006
-M- MABILLON OR SAINT GERMAIN-DES-PRÈS
Manager :
Fadli Merzak
Contact email
Opening times:
Mon. to Wed. 5pm - 1am
Thu. & Fri. 5pm - 2am
Sat. 12pm - 2am
Sun. 12pm - 1am
Brunch service:
Sat. &, Sun. 12pm - 3:30pm
We serve food until 1am Fridays & Saturdays, and until 11pm the rest of the week.
06.67.68.67.83
Amenities