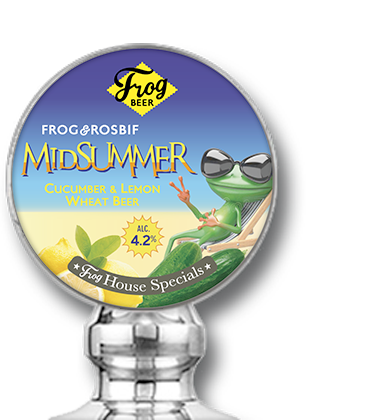 WHEAT BEER

MIDSUMMER

Our Parisian Frog & Rosbif FROG HOUSE SPECIAL!
A fresh light wheat beer, perfect for summer with a bold and elegant British twist - glowing cumber notes & zesty lemon flavour, a perfect match!
4.2%
Pilsner, wheat
PERLE
IBU: 8
EBC: 5
ON TAP - LIMITED EDITION!